When the crypt doors creak, and the tombstones quake
Spooks come out for a swinging wake
Happy haunts materialize
And begin to vocalize
Grim Grinning Ghosts come out to socialize!!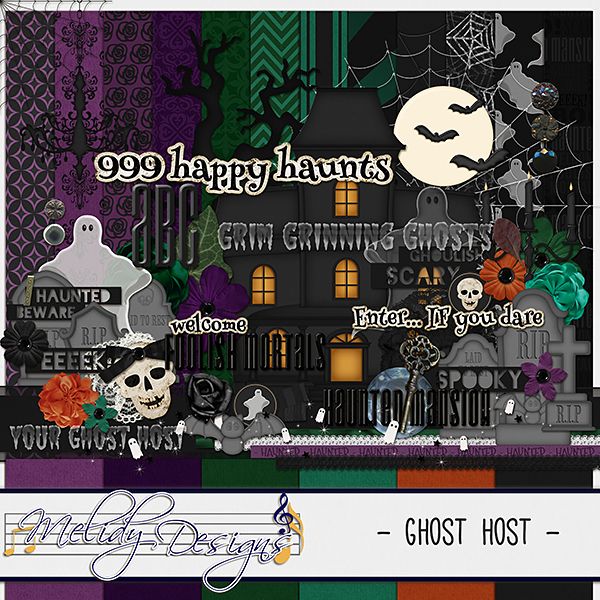 I think it's pretty obvious that a rather famous mansion was the inspiration behind this kit was, but with 12 patterned papers, 6 solids, and over 70 elements it can also be used for a host of other things, including halloween layouts, haunted houses, horror nights or even just scary movie nights at home.
Ready for some inspiration using Ghost Host? Here's what Melissa scarpped:
Here's what I scarpped and below
check out the CT's beautiful pages:
I just wanted to mention the
weekly challenge
going on at Mousescrappers, if you complete a page following Jlynn's instructions you'll receive these co-ordinating journal cards! Click on the image to find out more information!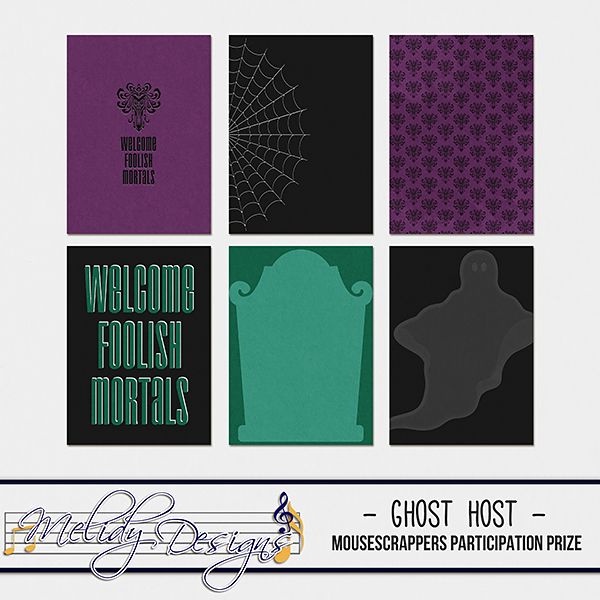 And if you head over to
Melidy Designs Blog
there is the freebie for this release, a few co-ordinating word arts: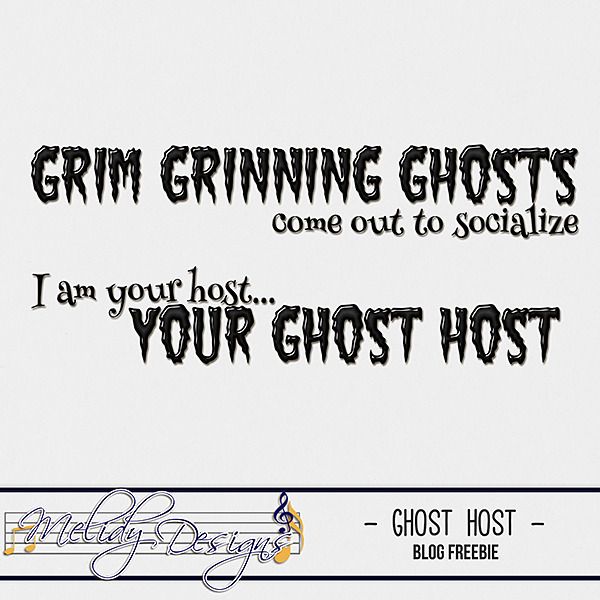 Be sure to check Melidy Designs newsletter and
Facebook page
for more fun freebies!
That's all from me for today, have a magical weekend!